Interior designers will tell you that every home needs a touch of green and that a home with plants turns a home into a living space. That's because there really aren't any bad feng shui plants.
All plants have benefits, but there are some guidelines that will help you place your plants in your home auspiciously, including plants for wealth and prosperity.  Very often a room without a plant appears lifeless and sterile, but the question isn't so much about which are good and which are bad feng shui plants, but it's how and where they're placed that matters most.
Where to place plants.
In general, plants are best suited for the east, southeast, south, west, and northwest corners.
Tall plants are perfect for placing in the lucky corner of rooms. This is the corner that is diagonal from the door, usually to the left or right at the rear of the room. Plants placed here have an incredible ability to bring good luck and promote growth and health when placed here.
If you have a bathroom in an earth corner, such as southwest, northeast, or center, adding a small plant here will help drain the effect the bathroom has on these sectors.
Small, leafy plants can go anywhere.
Whether it's ivy, a fern, or a peace lily, having plants indoors is an excellent energizer for growth and health. Having that little touch of life is essential to almost every room. A pot of ivy on an end table is appropriate anywhere and is a nice decorative accent to boot.
Where not to place plants.
There aren't a lot of feng shui plant rules, but one of them is to never have plants in a bedroom. The energy of the plants competes with the energy of the occupants and can take a toll on the relationship.
The other place you should avoid is bathrooms. Plants are thought to "grow in waste" when placed in a bathroom. However, a small plant can be placed in the southwest, northeast, or center bathroom to help drain the effect the bathroom has on these sectors.
Large plants and plant groupings should be placed properly.
Large indoor plants exude a lot of energy. For this reason, they should be placed carefully.
A large indoor tree or plant should not be placed in the southwest, northeast, or center sectors, nor in the north. The excess wood energy in the earth sectors of southwest, northeast, and center are drained by large plants or big groupings, and this can impact health and relationships.
That's because wood destroys earth in 5 Element Theory, and in the north, the wood energy drains the water energy of the north (income, career, opportunity) and can impact your earnings or career as the plants drink the water energy of the career corner.
Instead, large plants or plant groupings can go in the east, southeast, south, west, and northwest. Here they are enhanced or, at least, they won't cause any harm to these sectors.
Cactus plant myths.
There are several types of plants that are used indoors, but one rule of thumb is that cactus plants aren't good feng shui is wrong.
Cactus make great houseplants as long as they don't have thorns.
Because they're succulents, they store water – and that's great feng shui. However, cactus plants with thorns are excellent outdoors because their thorns act as a protector.
Indoors, cactus plants are especially helpful in the east and southeast corners because of their ability, much like jade plants, to hold water.
Spiky plants.
Like their cactus cousins, spiky plants like the dracaena marginata, also called the Madagascar Dragon tree or simply dragon trees, are best suited in the west and northwest corners because of their pointy tips.
It's better if someone doesn't sit next to them because their spiked leaf shape can emit sharp energy.
Another plant that's tall and pointed at the top is the snake plant or mother-in-law's tongue. This plant points up, so it's just fine in the wood and metal sectors and is especially helpful in the south fame sector as well.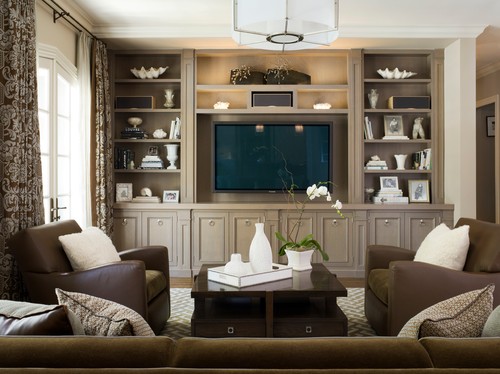 Plants as enhancers.
Plants are helpful for encouraging growth, resiliency, and good health. One plant that can go in the north? A blooming orchid plant. The bloom of the orchid is excellent feng shui and is auspicious for the career sector and is a sparing sipper of water. White and purple blooms are particularly auspicious.
In the southeast corner, groupings of plants bring added benefits to the growth of assets and wealth. This is one of the reasons jade plants are so highly regarded. They store water, therefore, they represent the storage and accumulation of wealth and handsome profits, and financial growth.
Plants as remedies.
Adding a vase of lucky bamboo to wherever the annual 5 Yellow or Black 2 illness afflictions fly is helpful for boosting health and weakening these two annual afflictions. Because the 2 and 5 are earth stars, lucky bamboo, most often kept in a vase of rocks and water, helps to drain the 2 and 5 stars of their energy.
Good feng shui plant guidelines.
Keep plants trimmed and looking lush and healthy
Remove dead or dying leaves, clean and dust leaves regularly
Don't let plants get spindly or leggy
Keep plants out of the bedroom
Faux or silk plants are fine to use as long as they look good and don't get dusty
Avoid bonsai trees and plants as these represent stunted and contained growth