If finding the right love and a soulmate to share your life is what you're looking for but you haven't found it yet, try feng shui. When you're ready for a serious commitment, use these tips for attracting love and set your intention for activating your home with a forever love energy.
By activating the love corner of your home, you can create the kind of energy that attracts love and helps you manifest your soulmate and loving partner in life.
Follow these steps to help you find the love you've been looking for.
Love rituals.
Calling your love candle ritual.
What if you had a way to call love to you? This ritual will help.
In a large shallow bowl, add seven kinds of semi-precious stones, especially those like clear quartz, amethyst, rose quartz, and citrine.
Add a piece of gold, such as from a piece of jewelry, and add water. Add a red and a yellow floating candle. Place some flowers into the water to float on top with the candles. Light the candles and allow them to burn out. Once this is complete, remove all the items and continue the ritual until you have met your love.
Do this particular ritual once a week do to activate your love life, and especially so if there is a full moon, as this is when this ritual is the most potent.
Silver wish box ritual.
If you would like to attract a soulmate to your life, write out the name of someone you love or all the qualities of someone you would like to have in a soulmate. Do this with feeling as you write it out neatly and in your best handwriting.
This is particularly helpful to do during a waxing moon or on the night of a full moon.
After your list is written, roll up your slip of paper and tie it with red ribbon. Place inside a round or square silver box. It's important that the box is silver.
If the box is square, place the box under your bed or hidden somewhere in the southwest corner of your bedroom. If the box is round, place it under your bed or in the northwest corner of your bedroom.
Bump up your bedroom chi.
The bedroom is a symbol of a loving and romantic union. This makes your bedroom feng shui especially important. Be sure to place your bed in the command position where you can easily see the door and you have a nice, solid wall behind you.
It's also essential that you have a good solid headboard, and that you aren't on a leftover bed and sleeping on a mattress from a previous relationship.  Also, make certain that you clean and clear out anything from under your bed. Lastly, ensure that there is room on both sides of the bed and that you don't have a bed pushed into a corner.
Looking for serious love?
Get a bed that shows it. A canopy bed is the ultimate bed for romance and just speaks to being a couple. If you can't afford one, try making one. These are beautiful and dreamy and signal your intention of love and romance.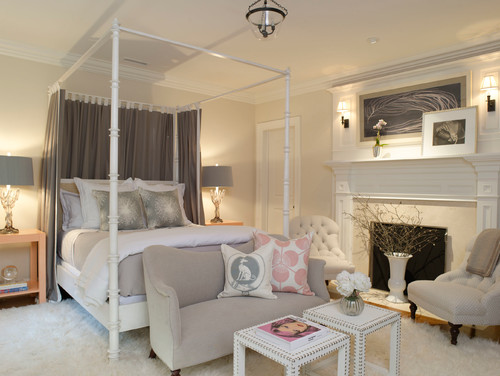 Double up your energy.
Is your home full of single objects? Then it's a single life. Give your home a decorative and love-luck boost by adding pairs of lamps, tables and images to see life in pairs. This is especially important in your bedroom and living room.
Add images that are tied to the heart.
What we see is what we get, and if all we see is lonely, single images, that is the life we live.
Make sure that if you're seeking a male soulmate that you have images of men in your home. For those seeking a relationship with a female, ensure you have images of women displayed.
It's also key that you see images of couples, so choose one or two pictures of a couple that appeals to you and display them in your bedroom and living room.
Use the dragon and phoenix.
These two symbols are representative of yin and yang energies. If you're looking for a man, hang an image of a dragon or place a figure of a dragon in your living room. For those looking for a relationship with a woman, add an image of a phoenix. A good stand-in for a phoenix is a rooster or peacock.
In the bedroom, the image of a dragon and phoenix together represent the yin and yang union.
Although you wouldn't want to add an image of a dragon or a phoenix separately in your bedroom, if they are used together in a figure or a painting, these are perfectly suitable to display in the bedroom as symbols of a loving union.
Add the sun and moon.
The sun and moon are another way of looking at the yin and yang energy. Unlike the dragon and the phoenix, the sun and moon are two heavenly bodies that represent love and attraction, and they work wonderfully together and separately.
For instance, an image of a scene that includes a full moon is wonderful to display in the bedroom, as the moon is attracting and is the symbol of love. However, avoid images of an ocean with a moon in the bedroom.
In the living room, adding an image of the sun brings potent yang energy and helps to boost your home's feng shui. If the dragon and phoenix aren't appealing to you, the sun and moon make excellent substitutes.
Stimulate the southwest love sector.
Before undertaking this, make sure you know exactly where your love corner is located. One of the best ways to do this is with a pie chart graph.
Using a compass, draw a circle on a floor plan of your home. Find the north-south axis and from that point, you'll be able to determine the remaining corners. The southwest lies at 225 degrees, halfway between south and west.
Once you have drawn in the southwest-northeast axis, use this line to make your activations to the southwest corner. This way your activations will be on the exactly line of southwest.
Red lanterns.
If you're daring, do as the Chinese do and hang a red lantern in the southwest corner of your home or living room to signal your readiness for love. This is an excellent way to stimulate the love and marriage corner and raise your sights for drawing the perfect love companion to your life.
A red lantern too daring?
Try hanging a light or a red-colored mobile. The movement of the mobile is wonderful for stimulating the southwest corner. Alternatively, keep a red night light on at all times in the southwest corner of your home and bedroom for an extra boost of love energy.
Problem with your love corner.
If this corner of your home is a laundry room or garage, you'll want to do the pie chart method on your living room and bedroom so you can find the exact spot of the love direction.
Here's a hint: print out a 360-degree compass on a transparency and then apply this over your floorplan and line up the 0 and 180 degree marks with your north-south axis line and then find 225 degrees – that's your love spot.
Activate the love corner with love symbols.
Red and yellow candles. These colors represent harmony and they activate the southwest perfectly.
Vase of red peonies. Peonies are the only flower that can be displayed in the bedroom, either as silk or real flowers or as a painting.
Love birds. Adding a pair of birds to the love corner helps to bring love and good news to your love corner.
=============================================================================
How this single found love after years of searching.